Designing a commercially available hexagonal beam, especially with Australian conditions in mind, presents unique challenges. One of the key considerations is ensuring UV resistance and creating a durable product. These challenges extend beyond the technical aspect and also encompass the supply chain and competitiveness.
To tackle these challenges, our design process began by using CAD software to model the mechanical parts. This allowed us to create accurate 2D drawings, which were then utilised for CNC waterjet-cutting of the StarHub (also known as the Centre Hub) and CNC machining of the Centre Post. As the design evolved, additional components such as flanges and mounting tubes were CNC machined to achieve precise fitting of all elements.
By employing this meticulous approach, we aimed to create a hexagonal beam that not only performs well in Australian conditions but also ensures longevity and reliability.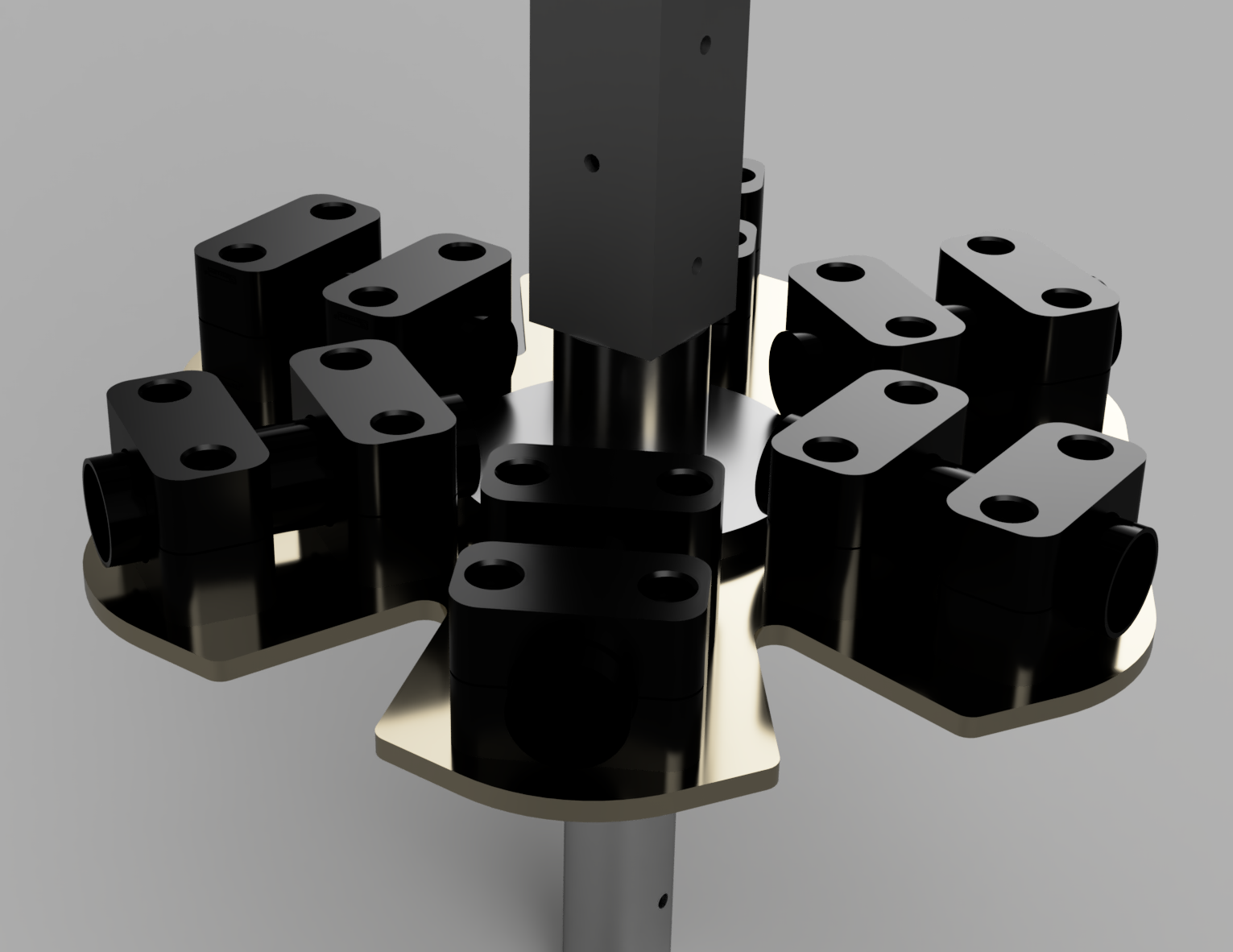 Our antenna system is built with top-quality materials to ensure durability and performance in Australian conditions. Here are some key features:
Excellent strength, and high corrosion resistance Aluminium: All major components are constructed using corrosion-resistant aluminium, which provides excellent protection against corrosion. Additionally, the aluminium can be optionally anodised to extend its lifespan and reduce the risk of galvanic corrosion.
Stainless Steel Fasteners: To ensure maximum durability, all fasteners used in our antenna system are made of high-quality stainless steel. This ensures that the fasteners remain resistant to rust and corrosion, even in harsh environments.
UV and Weather-Resistant Plastic Components: We have carefully selected plastic components, including 3D printed parts, that are designed to be UV and weather resistant. This ensures that these components can withstand prolonged exposure to sunlight and harsh weather conditions without deteriorating.
PTFE Insulators: The PTFE insulators used on the Centre Post are our own design and specifically manufactured for our antenna system. PTFE (polytetrafluoroethylene) is known for its excellent dielectric and UV-resistant properties, making it a reliable choice for insulation in our antenna system.
High-quality SO-239 Connectors: Our antenna systems use SO-239 connectors, which are manufactured by Amphenol. We prioritise quality and reliability by using connectors from a trusted manufacturer, ensuring that our antenna systems perform optimally and are built to last.
With these features, our antenna system is built to withstand the challenges of Australian conditions while providing excellent performance and longevity.
Features of Electrical Components and Support Chords
The electrical (RF) component of our system has been carefully calculated and simulated using advanced modeling software. This enables us to optimise its performance and ensure reliable operation.
In addition, we have also taken into consideration different heights above the ground during the modeling process. This helps us determine the ideal positioning for optimal signal reception and transmission.
When it comes to the selection of materials, we prioritise quality and compliance with Australian Standards. Our wire is sourced from a trusted local supplier who has confirmed its compliance with these standards. As an added bonus, the wire is locally made in Australia, supporting local businesses.
While some manufacturers may offer similar options, we pride ourselves on providing high-quality support chords. These chords are constructed using genuine Kevlar ®, a material renowned for its strength and non-stretch properties. To enhance their durability, the chords are coated with polyester, which provides excellent UV resistance. With a breaking strength exceeding 200kg (2kN, 400 pounds), our support chords are designed to withstand significant tension and ensure the stability of the system.
By combining quality materials, meticulous calculations, and advanced simulations, we guarantee a reliable and durable solution for your DX.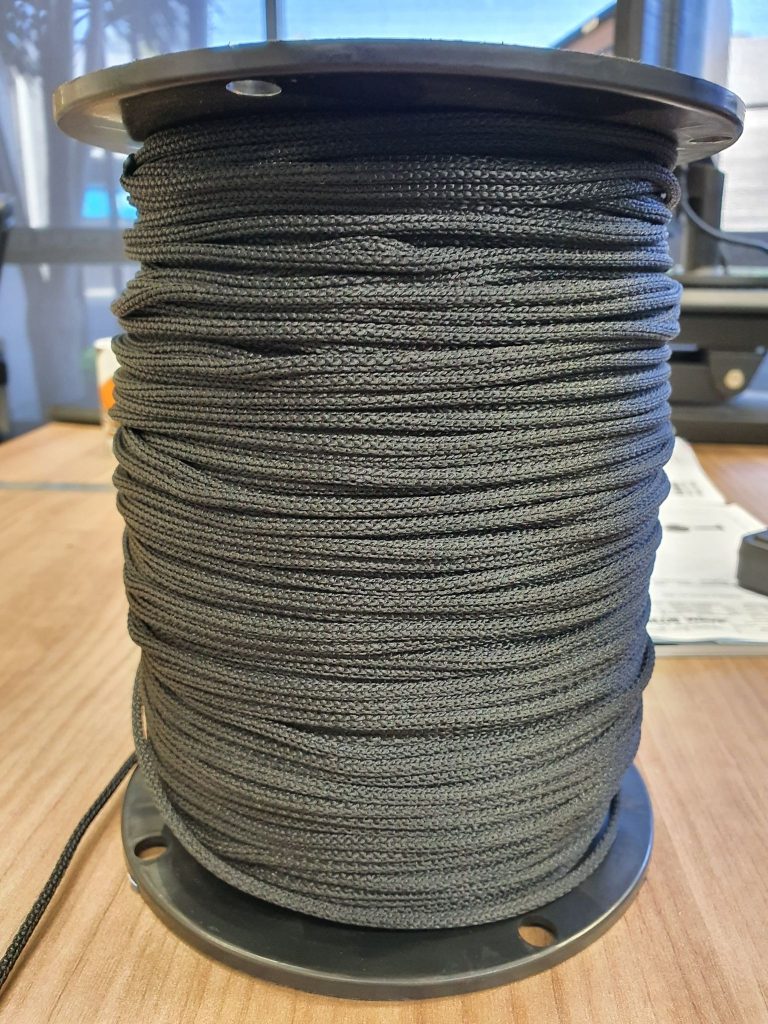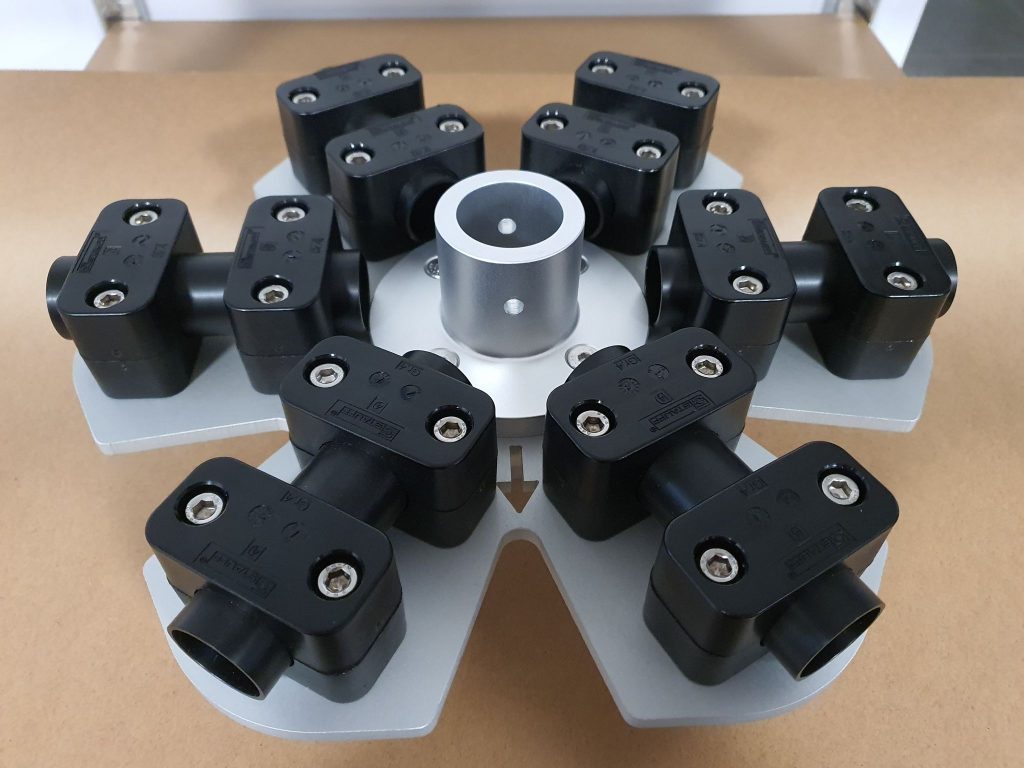 Centre Post
Spreaders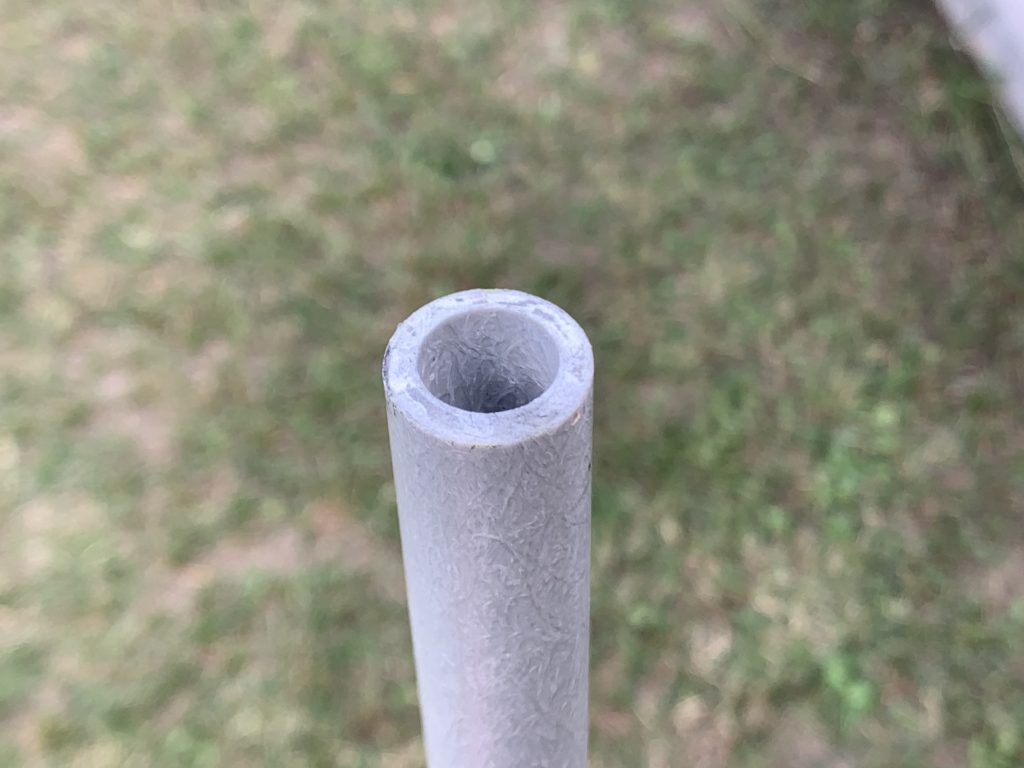 During the design we used a cherry picker lift to lift the hexagonal beam and to verify the design and performance.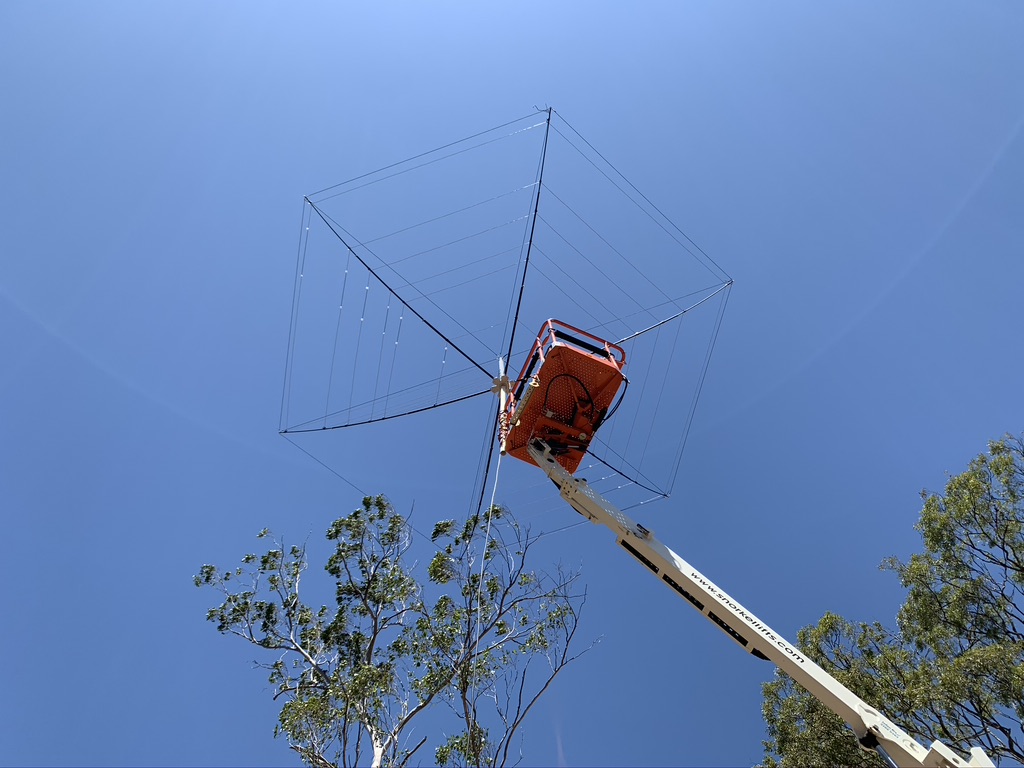 And we even tried to put the antenna only on a tripod with the 20m band only 1.5m of the ground. We were able to talk in SSB voice to Bulgaria via Long Path ( Distance 25071 km)