Despite that the concept of a hexagonal beam (in particular the G3TXQ hexbeam) is well known and home-brew hexbeams are around for some time, it is a different story designing a hexagonal beam commercially, in particular having Australian conditions in mind.

UV resistance and the aim to design a solid product has its challenges. Not only from a technical perspective, but also from a supply chain point of view and to be competitive.
We started with the modelling of the mechanical parts in CAD software. The CAD software provided the 2D drawings which were used to CNC waterjet-cut the StarHub (aka Centre Hub) and CNC machine the components for the Centre Post. During the design more components such as the flanges and mounting tubes have been also CNC machined to allow accurate fitting of all components.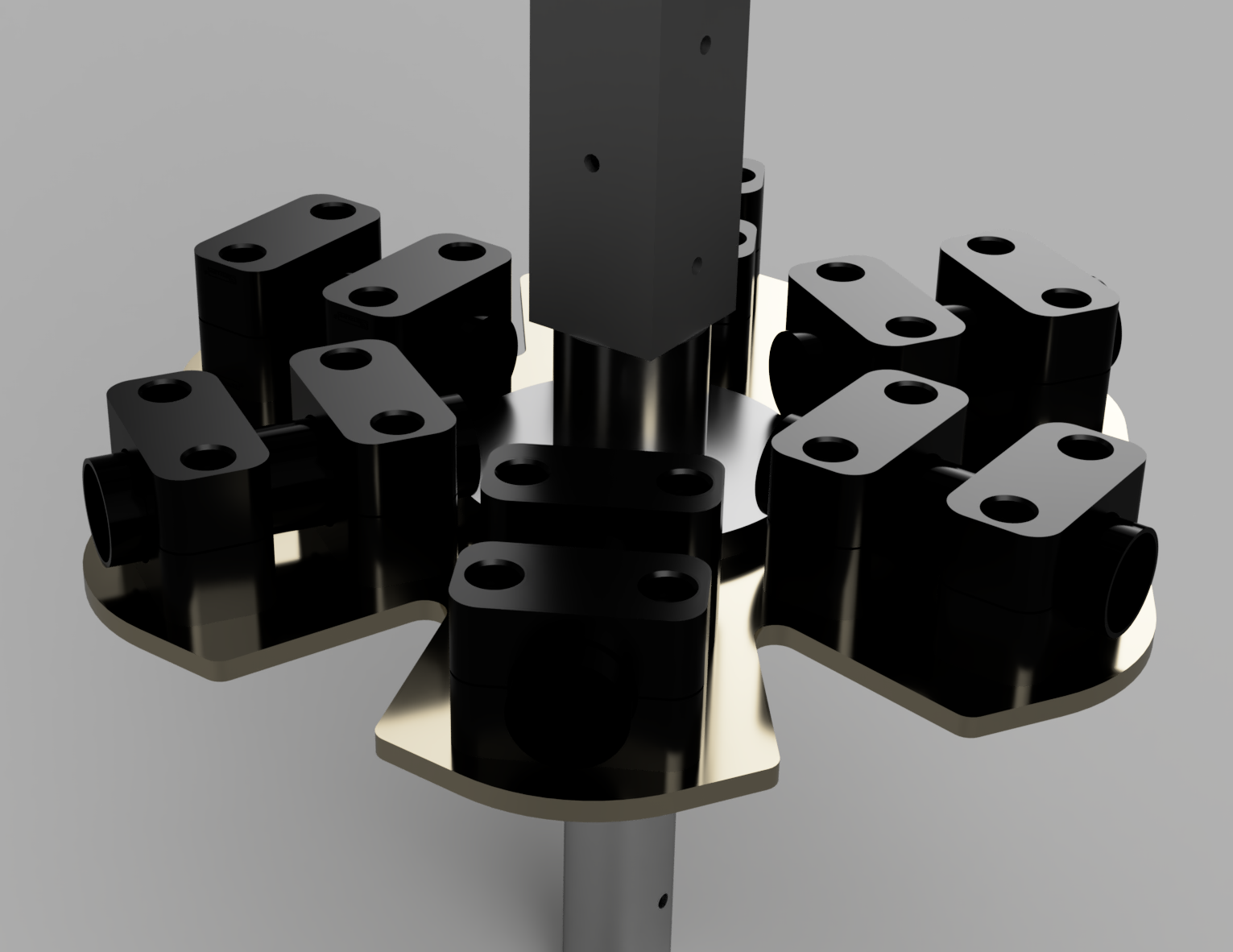 All major components are made of corrosion resistant aluminium which can be optionally anodised to provide an even longer life time and to reduce the risk of galvanic corrosion. All fasteners are made of stainless steel. The fibreglass spreaders are also specifically made for us. The spreaders already include an UV stabiliser, however after further analysis we determined that further protection was required to be safe for Aussie conditions. (Here in QLD we have a rating of 6 in winter and up to 14 in summer)
We recommend not one but two layers of an UV resistant coating to have a solid and matte finish which provides good protection against the strong Australian sun. (Can be done in house if requested.)
All plastic components have been selected to be UV and weather resistant too including 3D printed parts.
The PTFE insulators on the Centre Post are also our own design and have been specifically made for us. PTFE has excellent dielectric and UV resistant properties.
All SO-239s are made by Amphenol and NOT by an unknown Chinese manufacturer.
The electrical (RF) component was calculated and simulated with modelling software. We have also modeled different heights above the ground.
The wire has been selected with a local supplier who confirmed that all material is compliant with Australian Standards and is UV resistant (the wire is also locally made in Australia).
Other manufacturers have this as option, not us. The support chords are made of genuine Kevlar(R) and have a polyester coating which is very UV resistant. Kevlar(R) has non-stretch properties and is very strong. The breaking strength is greater than 400kg (4kN, 800 pounds).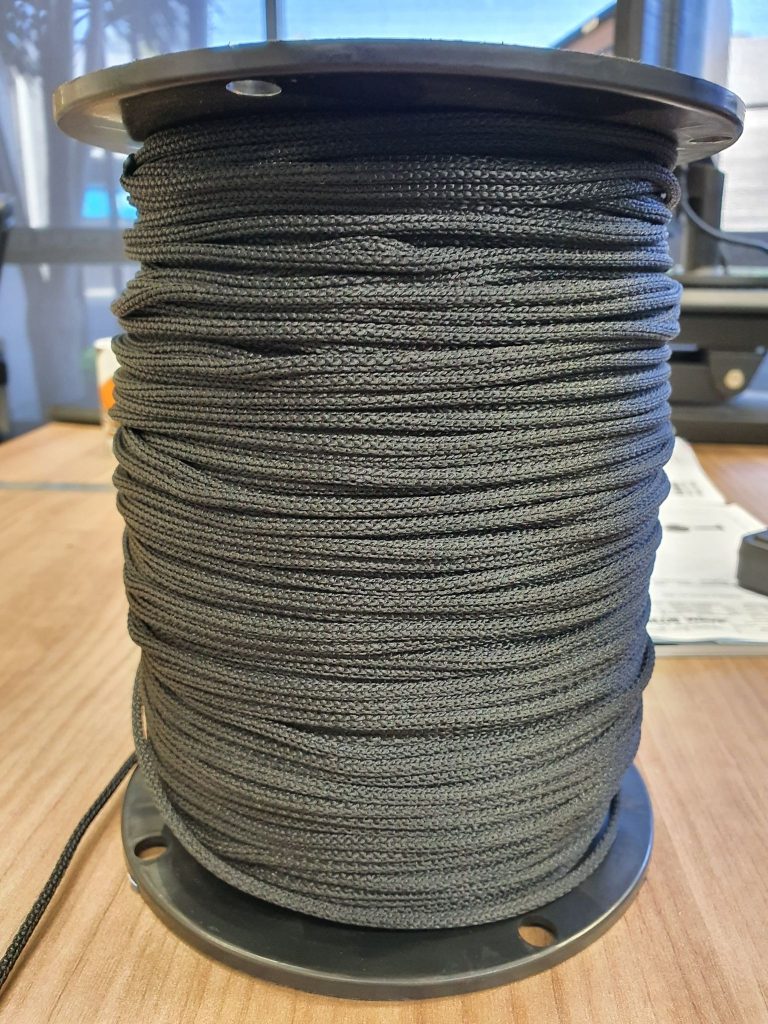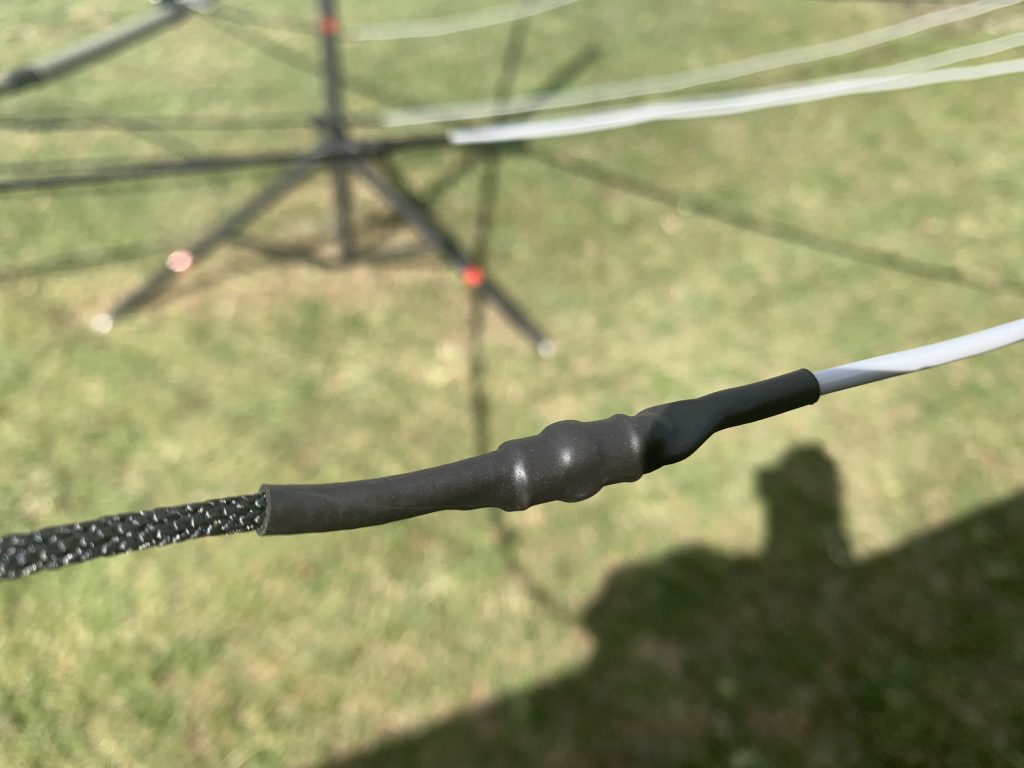 StarHub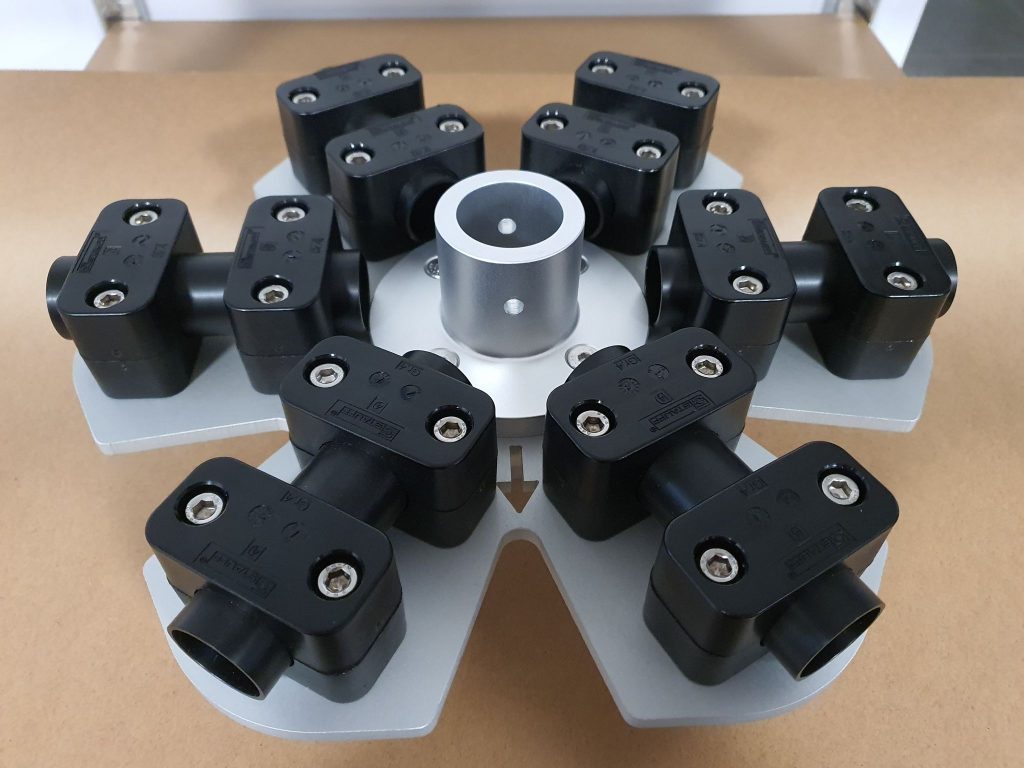 Centre Post
Spreaders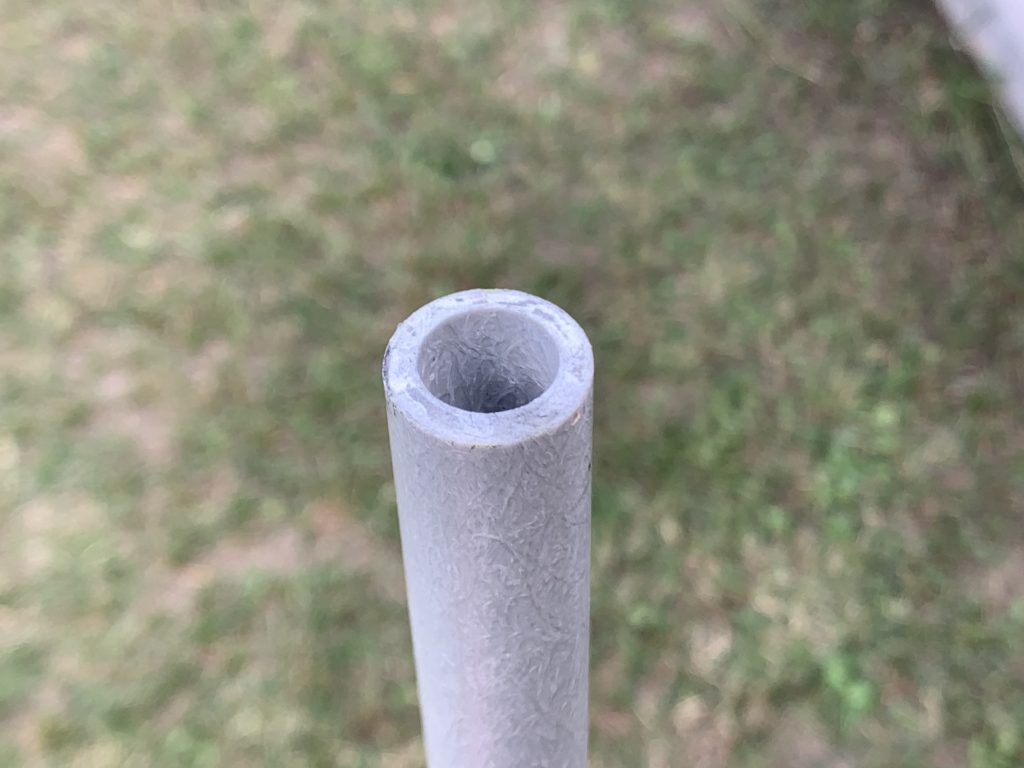 Chords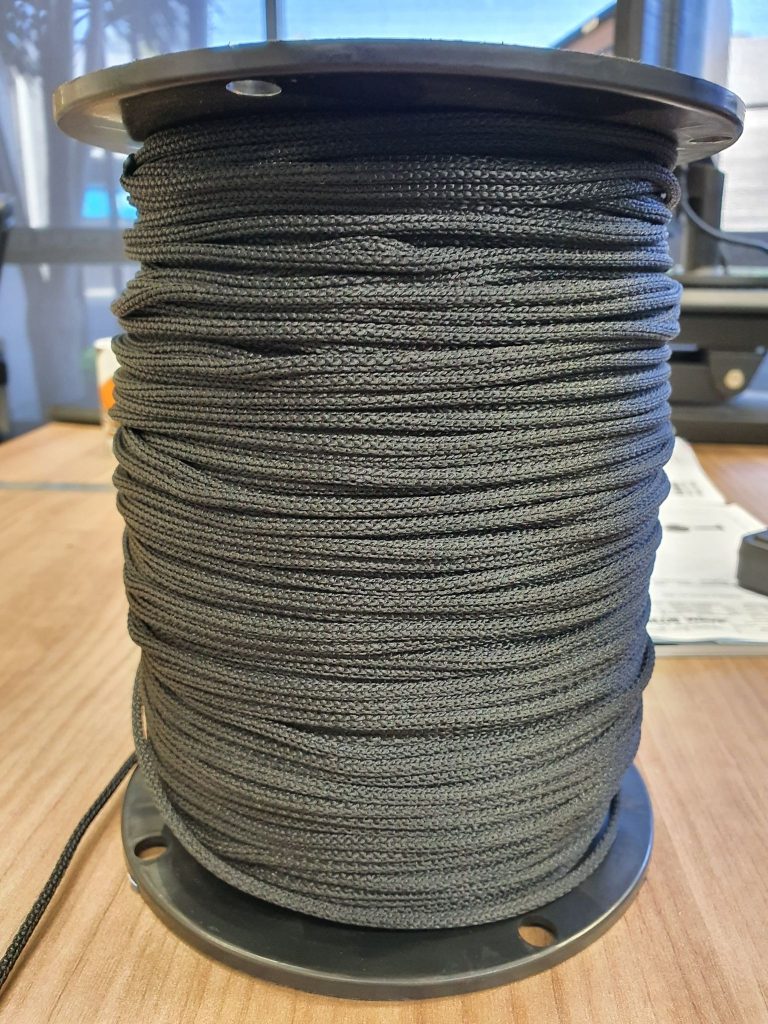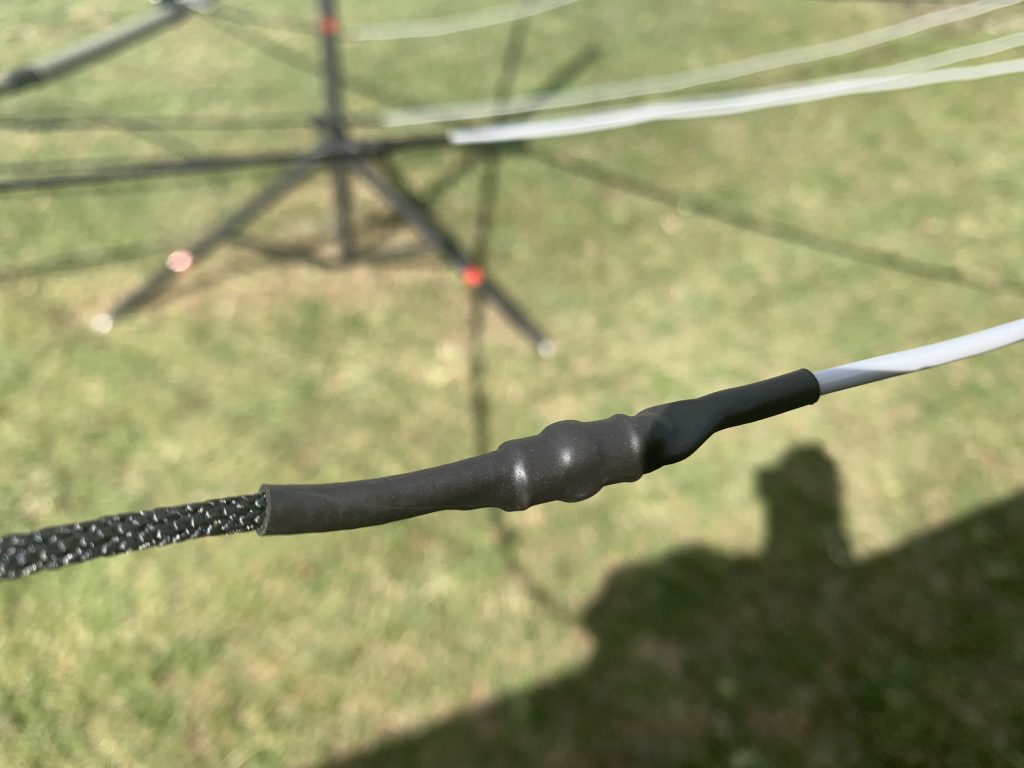 During the design we used a cherry picker lift to lift the hexagonal beam and to verify the design and performance.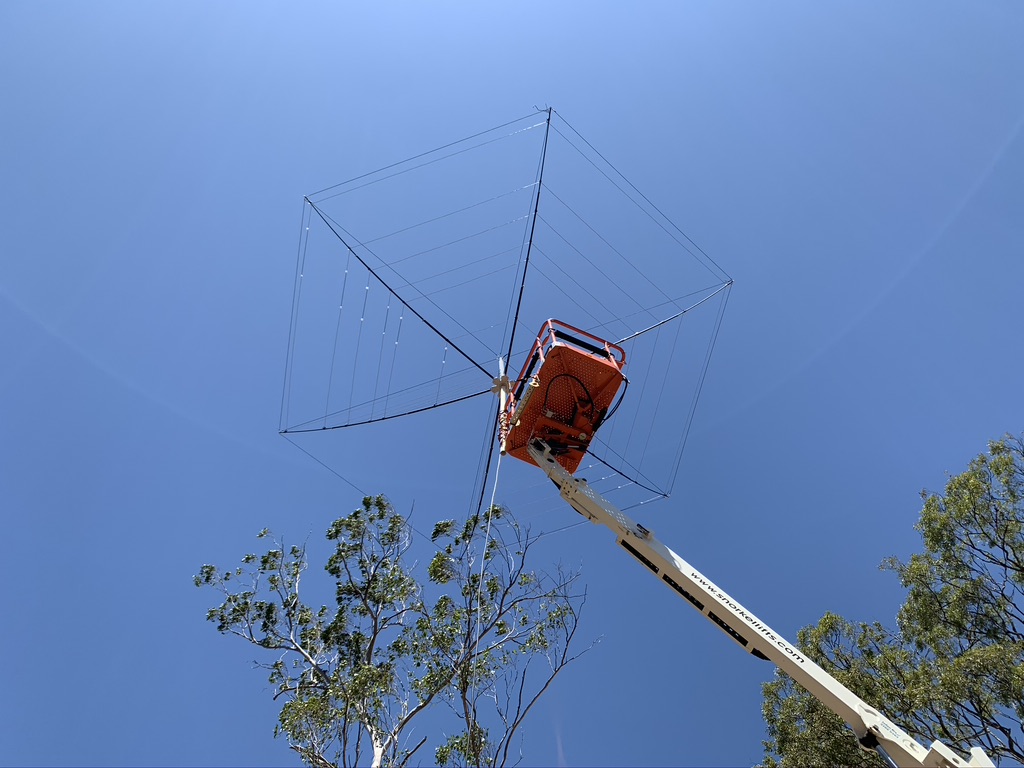 And we even tried to put the antenna only on a tripod with the 20m band only 1.5m of the ground. We were able to talk in SSB voice to Bulgaria via Long Path ( Distance 25071 km)